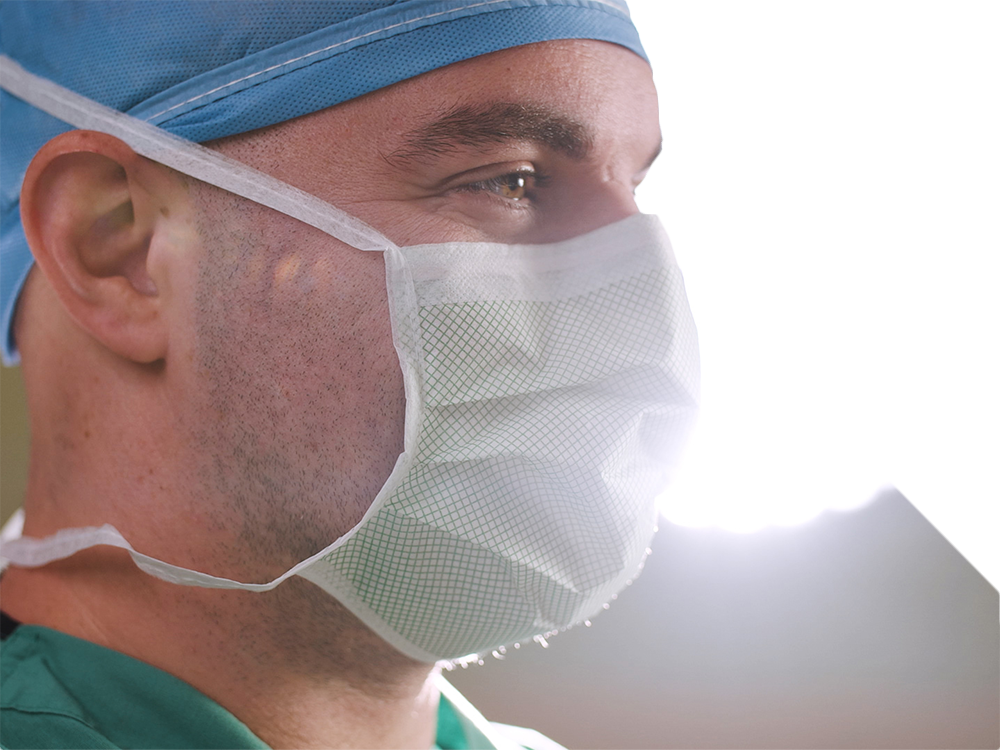 World-class surgical care for every patient need
Whether you are experiencing a minor ailment or complex condition, you'll receive highly skilled care from expert surgeons at Williamson Health. Williamson Health has dozens of board certified surgeons across more than 20 specialties that perform surgeries on our campus.
We are committed to serving our friends and neighbors in Williamson County like family, so we offer personalized treatment options in an environment where you feel supported from diagnosis to recovery. 
Whether it is an elective or urgent procedure, inpatient or outpatient, you can feel at ease knowing that you have a team of surgical experts every step of the way. From diagnosis to treatment and recovery, our focus is centered around you.
"Dr. Johnson took the time to explain what I needed and how the surgery would go. Dealing with both Dr. Johnson and Williamson Health was a five-star experience."
Tim T.
Surgical Offerings Through Various Techniques, Including:
Endoscopic Procedures—requiring no incisions

Laparoscopic Procedures—relying only on small incisions

Minimally Invasive, Robotic-Assisted Procedures—utilizing leading edge robotics for smaller, more precise incisions, less recovery time and better outcomes

CT Guided Shoulder Replacement Procedure—the only one of its kind, the ExactechGPS® system allows surgeons to pre-plan the surgery through virtual simulation.

Vascular Suite—cutting-edge vascular care that allows surgeons to perform interventions with smaller incisions and less operative time
Williamson Health offers surgery in several locations:
15 Operating Rooms located in Williamson Medical Center (including 1 state of the art vascular hybrid suite)

7 Operating Rooms along with 3 Endoscopy Suites located in the Ambulatory Surgery Center in Williamson Health's Medical Office Building

2 Operating Rooms located on our Perinatal Unit inside Williamson Medical Center

6 Operating Rooms located at Bone & Joint Institute of Tennessee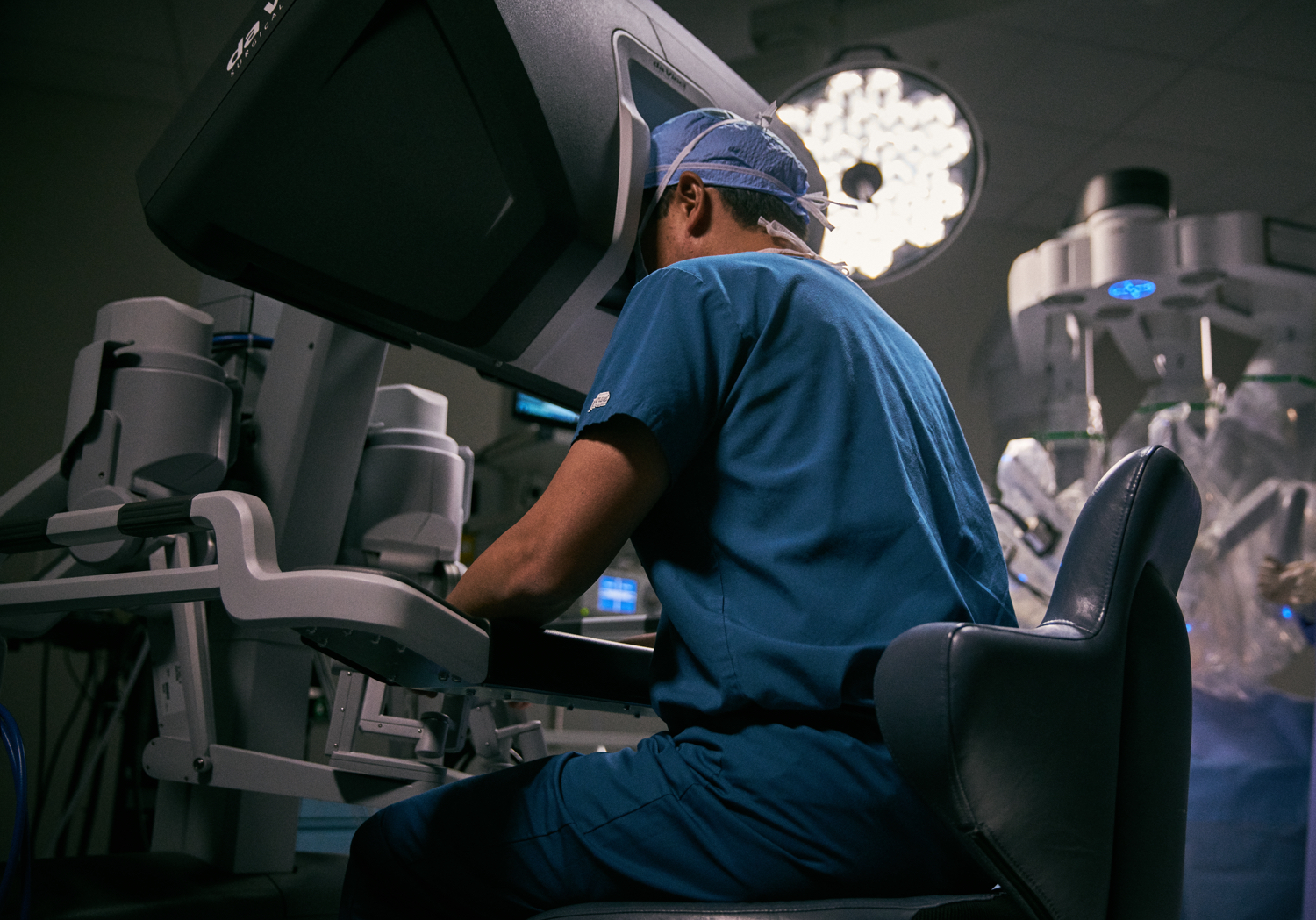 Robotic Assistant Procedures
Our state-of-the-art surgical technologies allow our physicians to duplicate the durability of a traditional open repair procedure while offering patients a faster recovery, less pain and reduced risk of infection than with a larger open incision.
Our investment in advanced surgical technologies potentially offers patients:
Smaller, less noticeable scars

Superior outcomes

Increased surgical precision

Fewer complications such as surgical site infection

Reduced hospital stays

Less pain and decreased opioid use

Quicker recovery and return to work
Williamson Health has been utilizing the da Vinci robotic surgical system for more than 15 years. This system assists with complex conditions in gynecology, urogynecology, gynecologic oncology, urology and general surgeries. This includes procedures like gallbladder removal, endometriosis treatment, hysterectomies, ovarian cyst removal and more.
Williamson Health offers these advanced surgical procedures across multiple specialties:
Cholecystectomy (gallbladder)
Cystectomy (balder/ovarian)
Colectomy
Endometriosis resection
eTEP (totally extra-peritoneal)
Herniorrhaphy (hernias)
Hysterectomy
Myomectomy (fibroids)
Nephrectomy (kidney)
Prostatectomy
Pyeloplastic (ureter)
Sacrocolpopexy (prolapse)
Our robotically assisted surgeries use advanced technology to create personalized surgical plans and help ensure positive outcomes for our patients. These tools enable us to provide expert orthopaedic surgery with added precision – often resulting in fewer complications and quicker recovery.
Exactech Equinoxe Planning App® and GPS Shoulder® Technology
The Exactech's Equinoxe Shoulder Replacement System is designed to provide the best possible outcomes for shoulder replacements and reverse total shoulder replacements. 
This technology allows surgeons to personalize a surgical plan with a preoperative CT scan, giving them more accurate implant placement and alignment.
The surgeons at Bone and Joint Institute of Tennessee have worked with Mako SmartRobotics™ since 2015 for surgeries like total and partial knee replacements and hip replacements. We are proud to have performed the first total hip replacement in Middle Tennessee and the first total knee replacement in an Ambulatory Surgery Center (ASC) in the state of Tennessee that utilized this technology.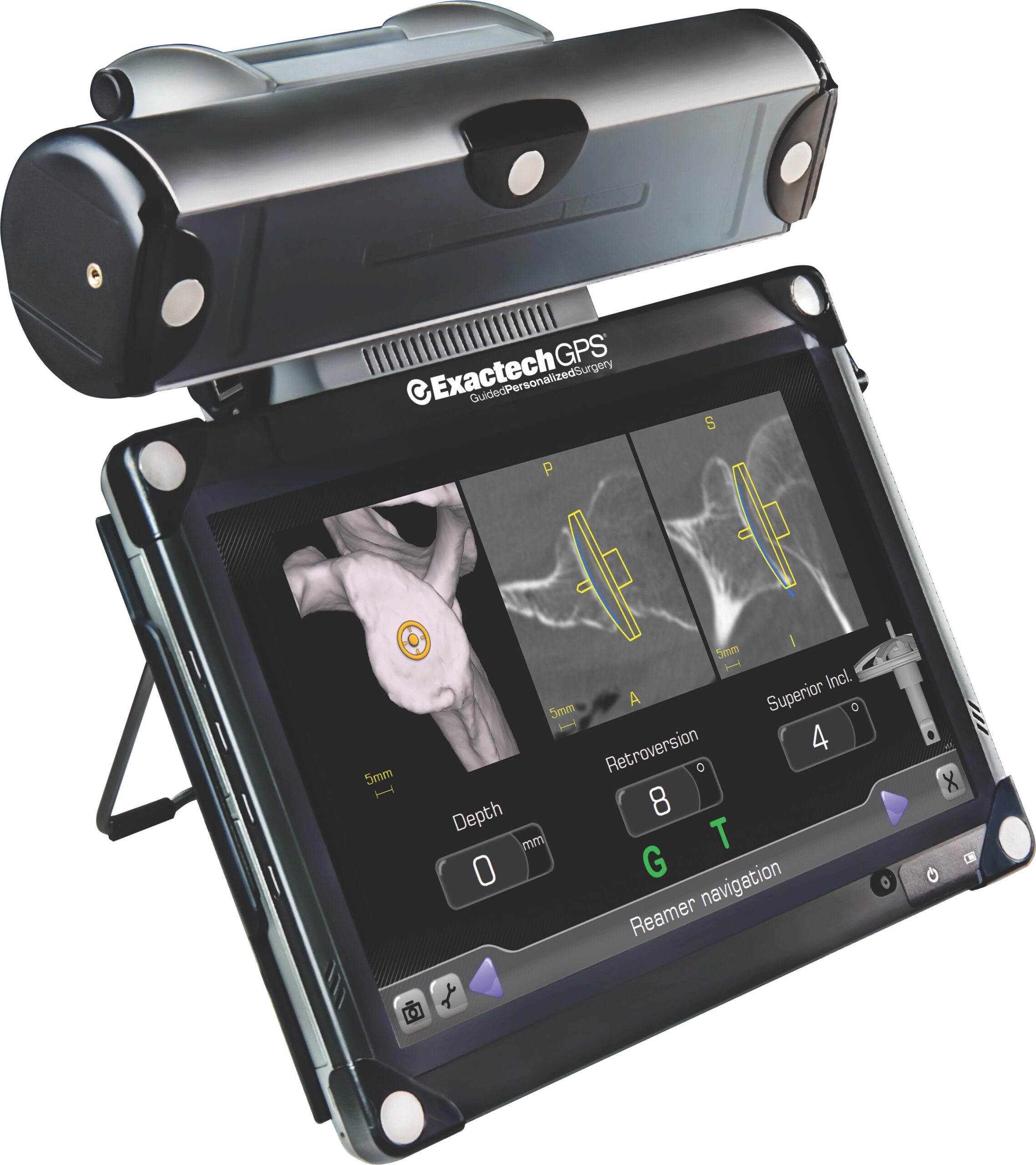 Available Surgical Specialties
Williamson Health offers various advanced laparoscopic surgeries, emergency exploratory surgeries, open surgeries/exploratory surgeries, robotic surgeries and critical care surgeries.
Breast Surgery
Cardiology
Dermatology
Gastroenterology
General Surgery
Gynecology
Nephrology
Neurological Surgery
Obstetrics & Gynecology
Oncology
Oncology/Gynecology
Ophthalmology
Oral & Maxillofacial Surgery
Orthopaedic Surgery
Otolaryngology (ENT)
Plastic Surgery
Podiatry
Pulmonology
Reproductive Endocrinology
Thoracic
Urology
Vascular Surgery
General Surgery at Williamson Health
Williamson Health Medical Group General Surgery
4323 Carothers Parkway
Suite 500
Franklin, TN 37067
Phone: (615) 435-7777
Fax: (615) 794-0038
Hours:
Mon-Th: 8-4:30 p.m.
Friday: 8-4:30 p.m.