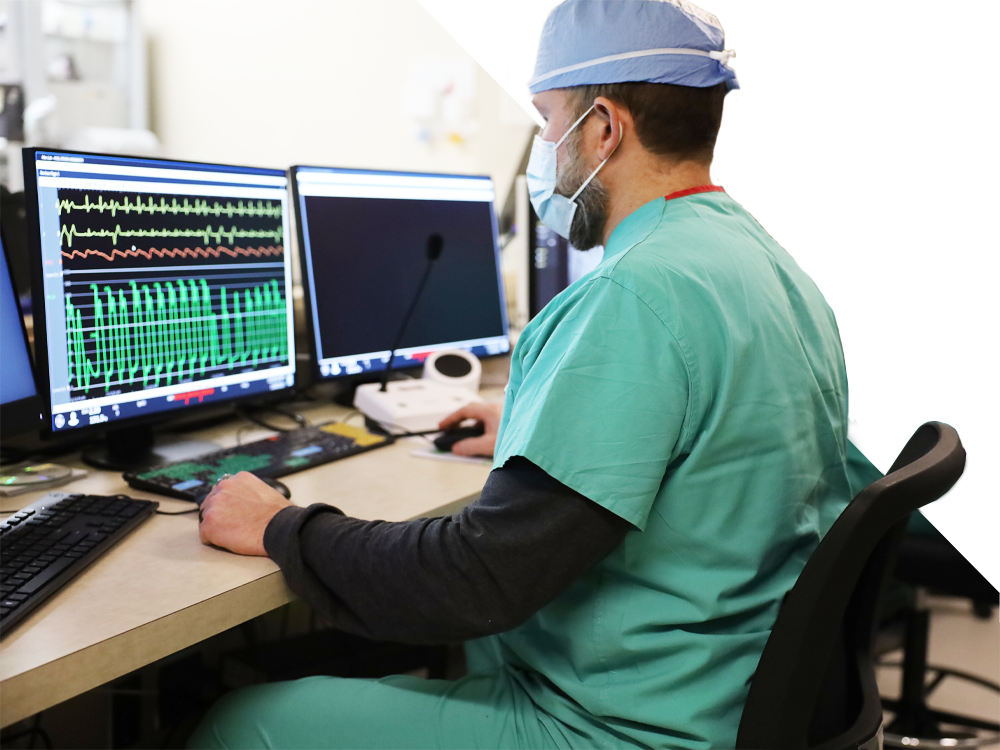 Premier cardiac care – ready when you need us
Williamson Health offers preventative and interventional cardiac services – from monitoring and evaluating risk to identifying blockages and placing stents.
Our cardiologists provide exceptional, compassionate care for every patient, and most specialize in distinct areas of cardiology, allowing them to provide even more focused expertise.
Williamson Health's state-of-the-art cardiology department includes:
Our gold-standard chest pain center

New heart catheterization lab

Cardiac stress testing

Accredited cardiac rehab program

Pulmonary rehab program
As part of our historic expansion and renovation project launched in 2022, Williamson Health will soon be adding a new electrophysiology (EP) lab to our premier cardiology facilities to better serve our Williamson County neighbors.
I arrived at the hospital and I heard him [my husband] say "Honey, I'm fine. I'm in good hands." And there was already a plan and a procedure in place when I got there. And the quick action made the difference in his life."
SHERRY C.
Emergency Cardiac Services
In addition to our preventative, interventional and rehab services, Williamson Health is here for you in an emergency. 
Our advanced technology and expertise allow us to move quickly when every second counts. Williamson Health's highly advanced emergency medical services (EMS) team can assess for a heart attack through electrocardiogram and digitally transmit those results to the Emergency Department. A board-certified physician can then read the results and determine the best course of treatment – often before the patient even arrives at Williamson Medical Center.
If you believe you're having a heart attack, don't wait to get help – and don't try to drive yourself to the hospital. Call 911 for immediate treatment.
Cardiac Catheterization Laboratory
Williamson Health is a leader in providing interventional cardiology to patients having heart attacks. Cardiac catheterization is used to detect and evaluate conditions of the heart. Catheter-based intervention offers patients shorter hospital stays, reduced recovery time without the pain of the large incision and minimal surgical scarring. The procedure also reduces the risks and recovery time found in traditional surgical approaches.
Cardiac stress testing is a process to test the capacity of the heart and detect blockages. A series of tests compares a patient's resting heart rate and the heart rate under duress to determine the amount of physical activity the heart can endure.
Cardiac and Pulmonary Rehabilitation
Our Cardiac and Pulmonary Rehabilitation program uses physical exercise and education to help patients regain an optimal level of physical, mental and social well-being. Click here to learn more.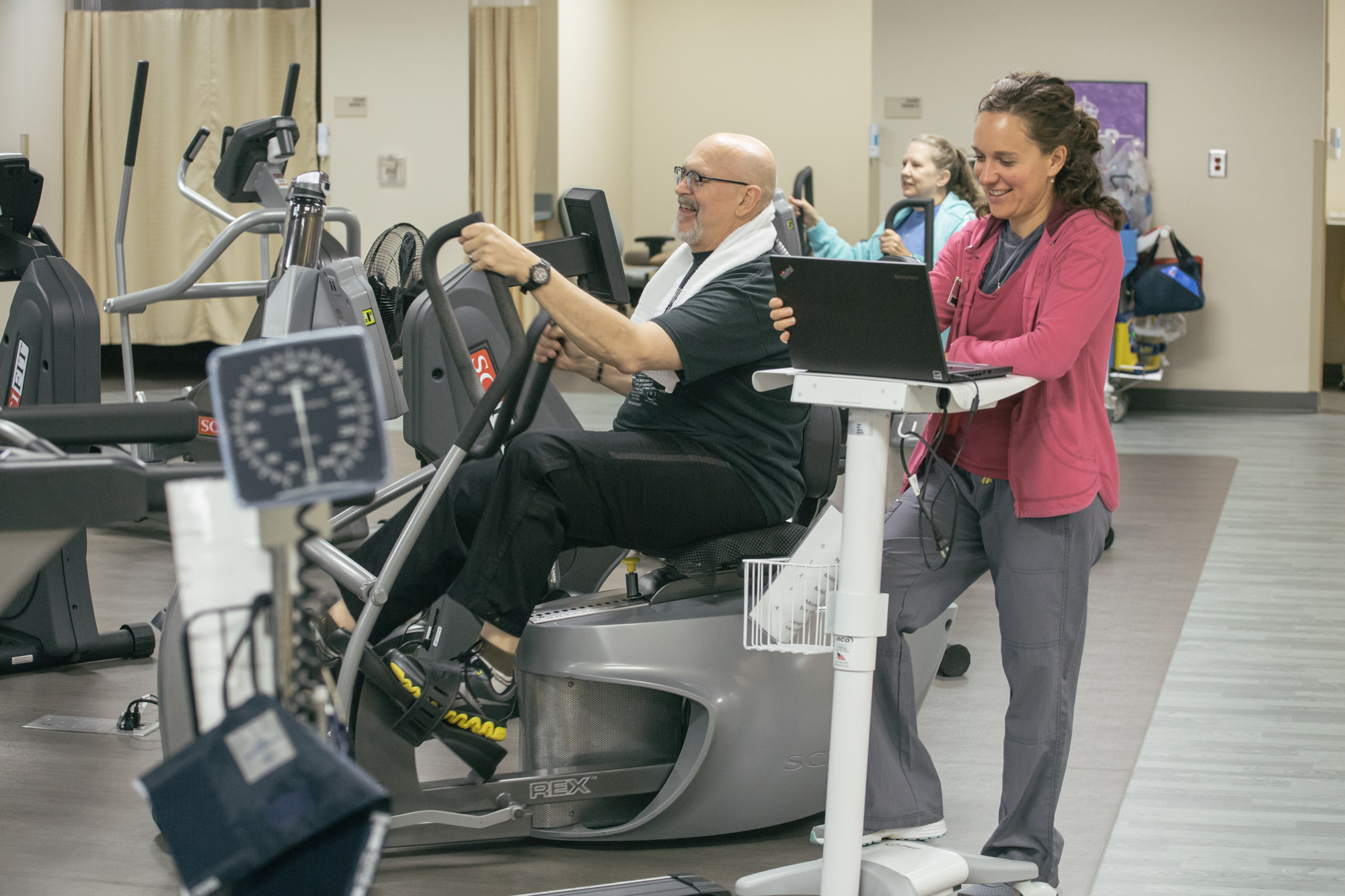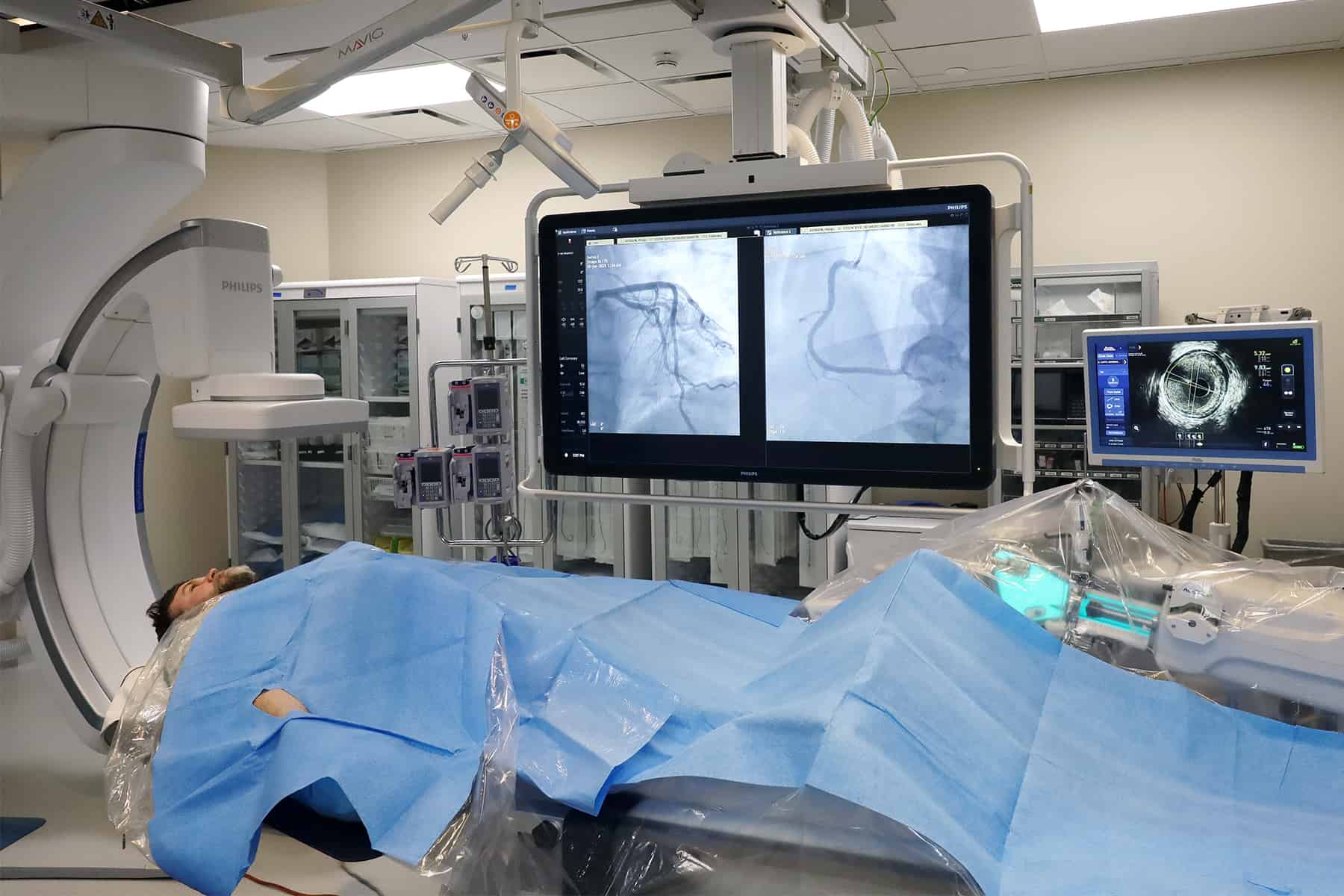 Cardiology at Williamson Health
Williamson Medical Center
4321 Carothers Pkwy
Franklin, TN 37067
(615) 435-5000