Cardiac and Pulmonary Rehab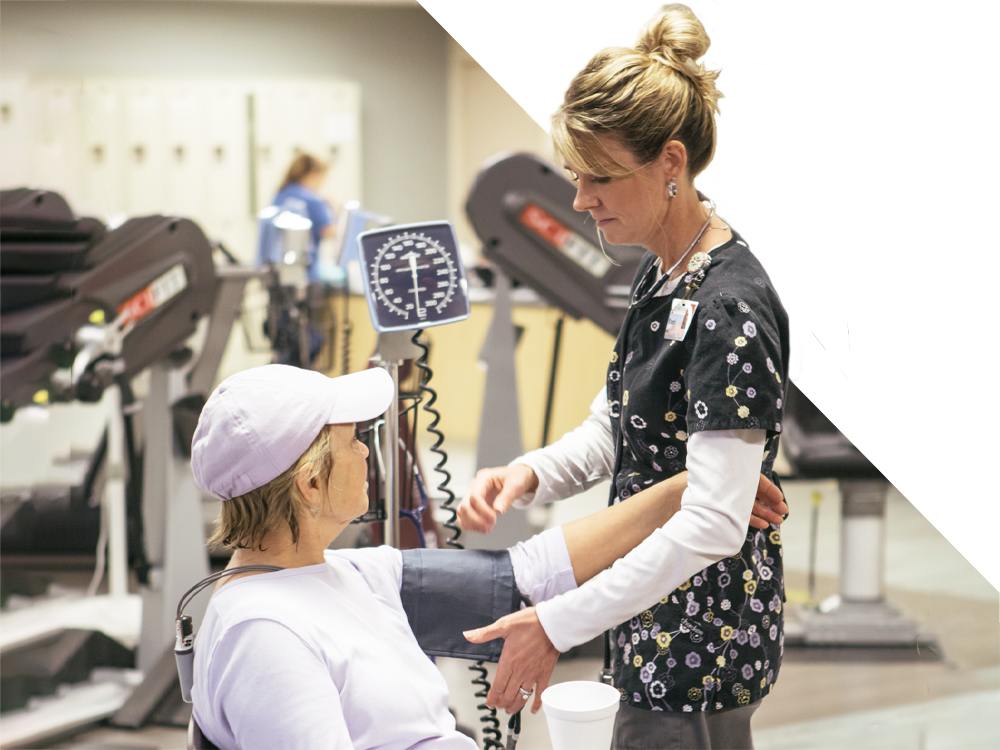 Cardiac and pulmonary rehabilitation Programs
Our exceptional cardiac and pulmonary rehabilitation programs are more than just exercise classes. They are a supportive community helping one another heal and get back to the things they love to do. In addition, our cardiac rehab program maintains national accreditation through the American Association of Cardiovascular and Pulmonary Rehabilitation (AACVPR).
"Everyone who completes the program feels better when they are finished and if the program is successful, people will continue to work on the skills they learned after they leave. Ultimately we want to improve symptoms and keep people out of the hospital."
Devin Sherman, M.D.
Williamson Health Pulmonologist
In addition to personalized care, the 12-week cardiac rehab program teaches lifestyle changes, diet and stress management, as well as how to navigate the mental and emotional challenges that often come with heart disease. The ultimate goal of cardiac rehab is to help participants regain an active, healthy lifestyle and to maintain it long after the sessions at Williamson Health end. Our patient satisfaction scores average 5/5 across all categories and the program is routinely praised by our patients.
Learn more about the cardiac rehab program by calling (615) 435-5338.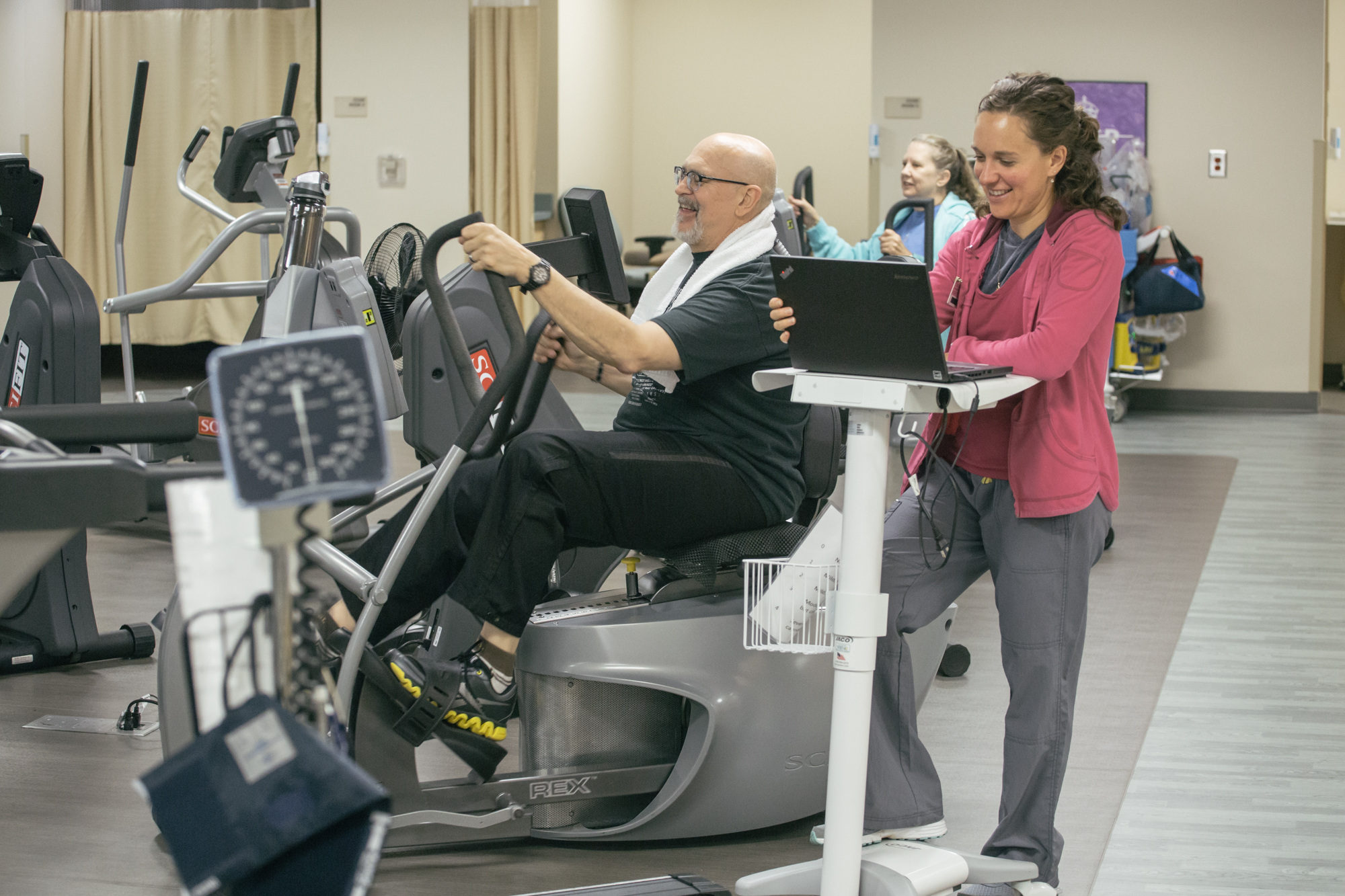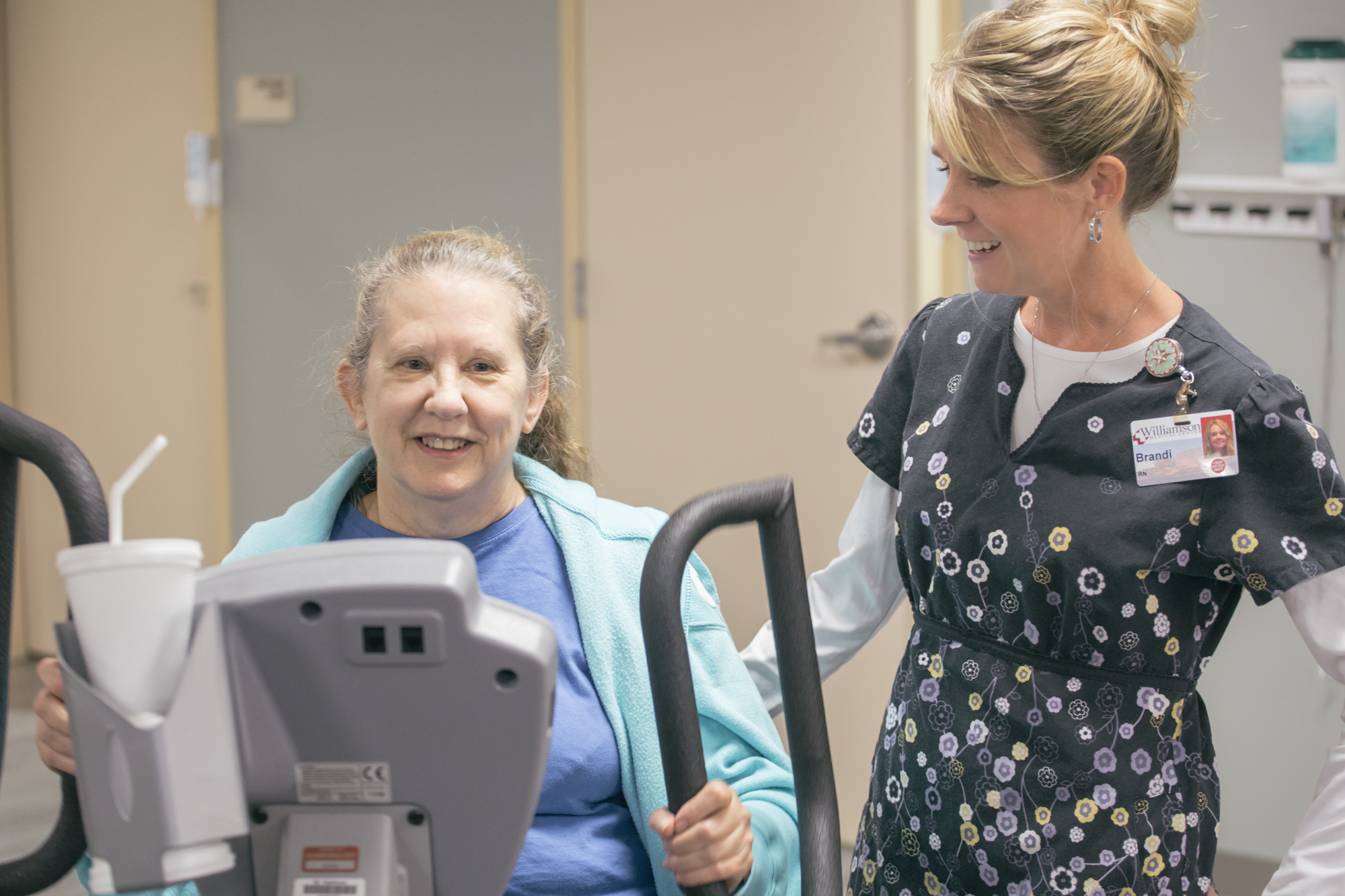 The 9-week pulmonary rehab program provides expert care as you learn how to exercise and to continue these activities on your own after completing the program. You'll be guided through carefully planned exercise sessions and receive education about many topics including lung health, smoking cessation, and how to properly use an inhaler. This program is designed for patients with serious lung disease such as COPD, pulmonary fibrosis or pulmonary hypertension.
Learn more about the pulmonary rehab program by calling (615) 435-5338.