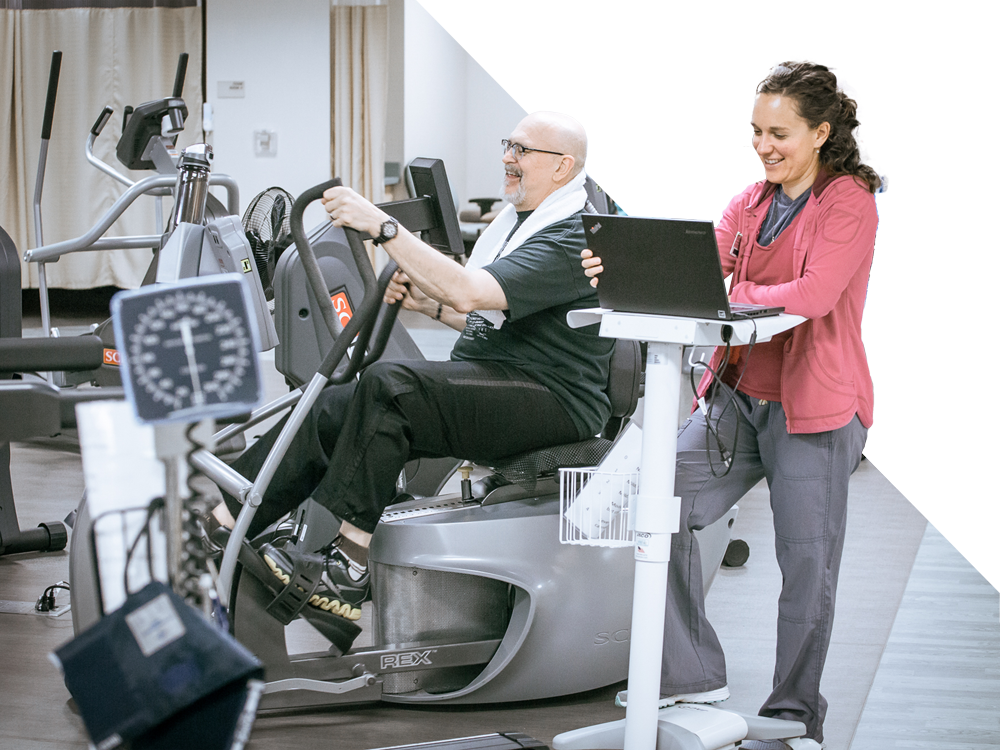 Exceptional rehabilitation services for your recovery journey
We know your healing journey doesn't end the moment you leave the hospital or get the cast off. Rehabilitation services are often critical to living an active and healthy lifestyle moving forward. Williamson Health offers world-class inpatient and outpatient rehabilitation services across a wide variety of specialities, including cardiac rehab, pulmonary rehab, physical therapy, occupational therapy and more.
"Our physical therapy department at Williamson Medical Center is outstanding. They are an integral part of the success of our joint replacement program."
Brian Perkinson, M.D.
Orthopaedic surgeon
Outstanding programs for a variety of needs
In addition to personalized on-site therapy, the 12-week cardiac rehab program teaches lifestyle changes, diet and stress management, as well as how to navigate the mental and emotional challenges that often come with heart disease.
Pulmonary Rehab - This six-week pulmonary rehab program provides expert care as you safely progress through guided and monitored exercise with our staff. You'll also receive education about lung health, including smoking cessation and how to properly use an inhaler.
Physical and Occupational Therapy
Through our multi-location Bone and Joint Institute, we offer evidence-based rehabilitation practices and cutting-edge techniques to help you reach your goals faster. Our physical and occupational therapists are an integral part of our Accelerated Recovery Program, which encourages joint replacement patients to be up and moving just hours after surgery.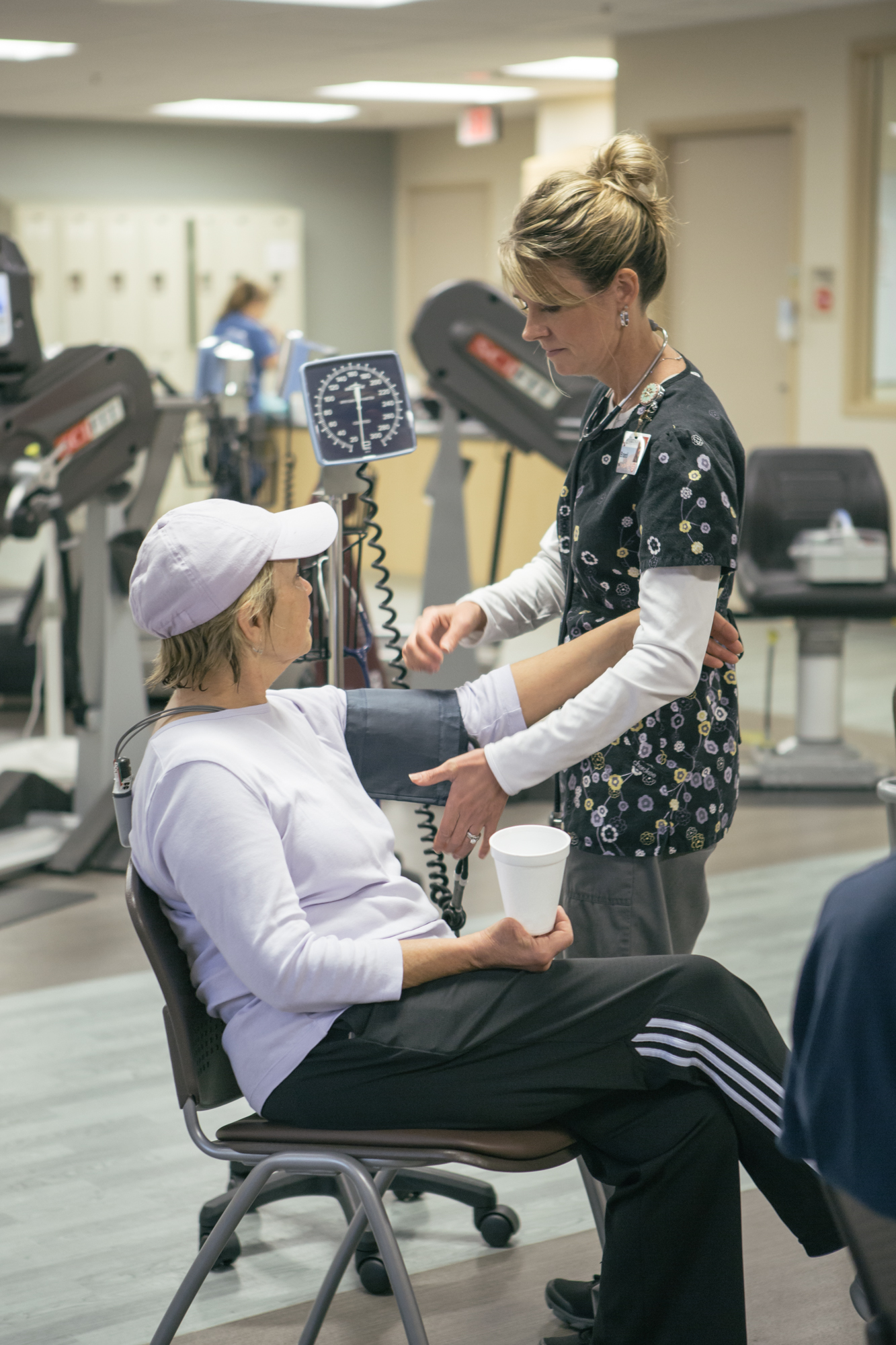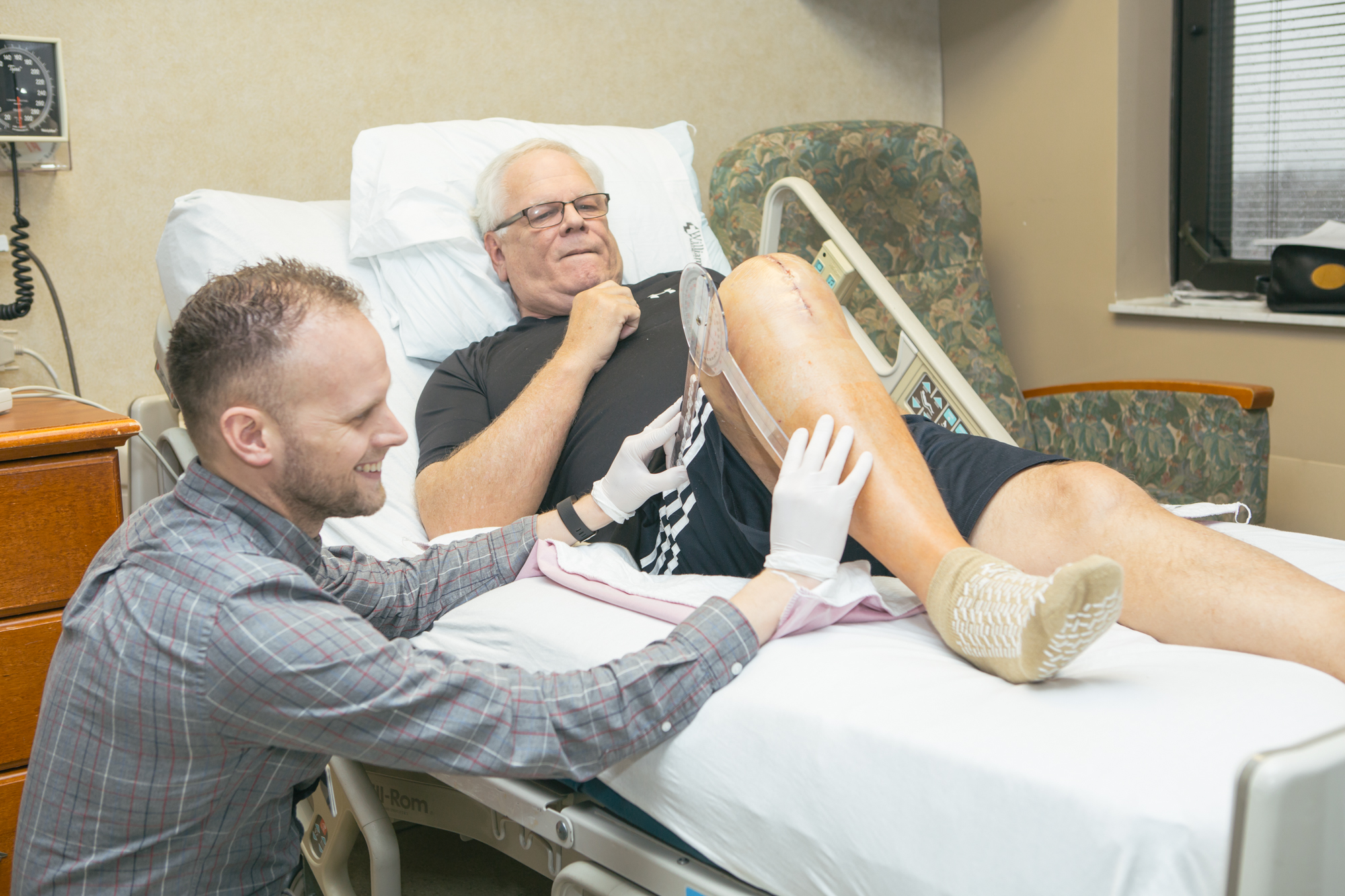 Wound Care and Lymphedema Therapy
Our certified wound specialist focuses solely on top-notch wound care, including applying and monitoring negative pressure therapy, speeding healing by cleaning the wound and promoting better circulation.
Because lymphedema is a lifelong, chronic condition, the appropriate therapy is crucial to minimizing side effects. Our certified lymphedema therapists have each completed the highest level of comprehensive training in their field to deliver the best care possible. We strive to ensure therapy is accessible and convenient for people living with this challenging illness.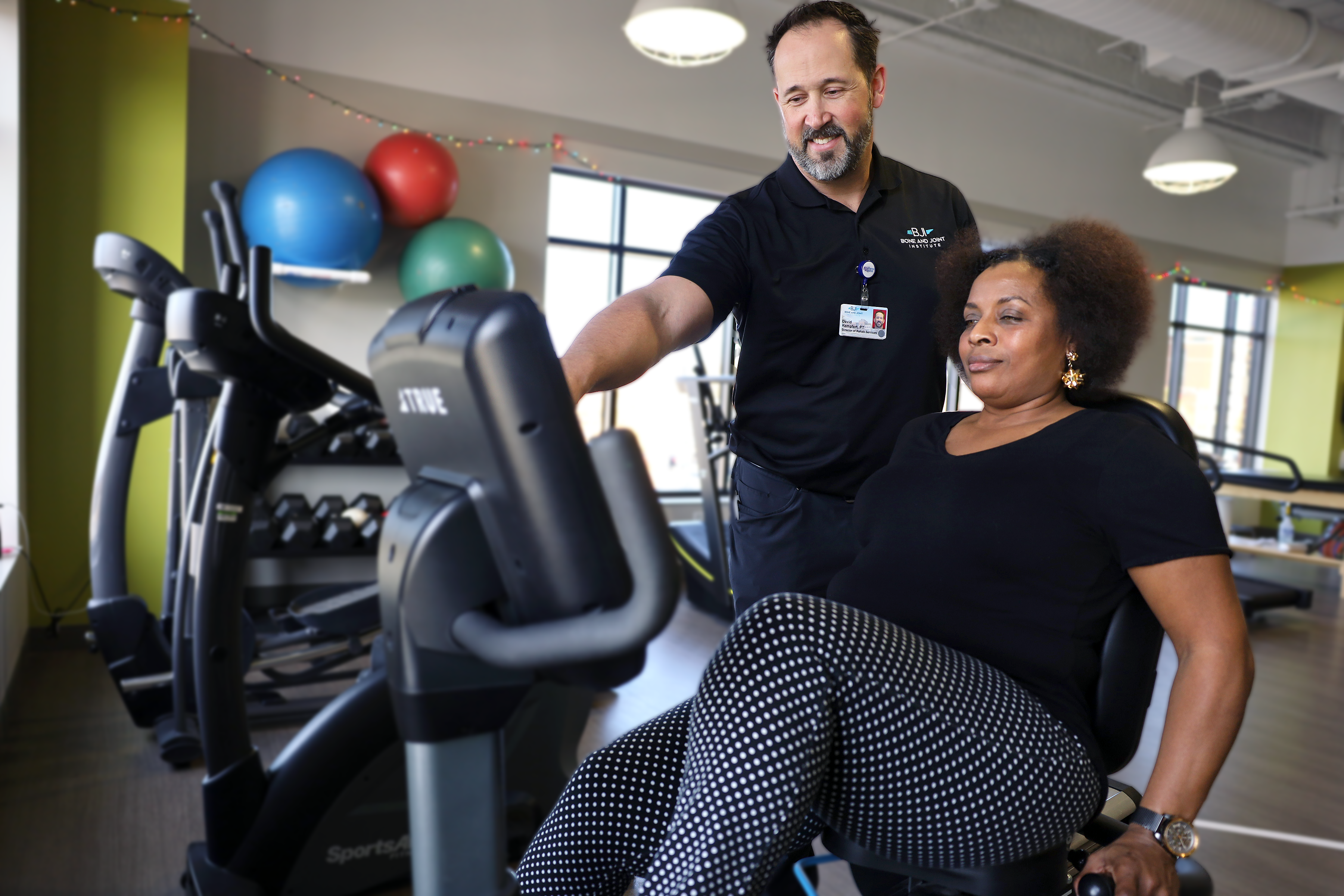 Cardiac and Pulmonary Rehabilitation
Franklin
4323 Carothers Parkway




Franklin, TN 37067




(615) 435-5000

Ground Floor (Cardiac/Pulmonary Rehab)

Suite 201 (Lymphedema/Wound Care Therapy)
Learn more about the cardiac or pulmonary rehab program by calling 615-435-5338.
Learn more about physical therapy and occupational therapy through our Bone and Joint Institute by calling 615-791-2640 or clicking

here

.
Lymphedema and wound care can be reached at (615) 435-5321.
Bone and Joint Institute of Tennessee Occupational and Physical Therapy
Brentwood
101 Creekside Crossing, Suite 1100
Brentwood, TN 37027
(615) 791-2391
Monday to Thursday: 7 a.m. – 6 p.m.


Friday: 7 a.m. – 5 p.m.
Franklin
3000 Edward Curd Lane




Franklin, TN 37067




(615) 791-2640

Monday to Thursday: 7 a.m. – 6 p.m.


Friday: 7 a.m. – 5 p.m.




Saturday: 8 a.m. – 12 p.m.
West Franklin
1441 New Highway 96 W
Franklin, TN 37064
(615) 791-2011

Monday to Friday: 7 a.m. – 5 p.m.
Nolensville
7216 Nolensville Road




Suite 201




Nolensville, TN 37135




(615) 791-2320

Monday: 8 a.m. – 5 p.m.




Tuesday: 7 a.m. – 6 p.m.




Wednesday: 8 a.m. – 5 p.m.




Thursday: 7 a.m. – 6 p.m.




Friday: 8 a.m. – 5 p.m.
Thompson's Station
1106 Elliston Way




Suite 100




Thompson's Station, TN 37179




(615) 791-2435

Monday to Friday: 8 a.m. – 5 p.m.