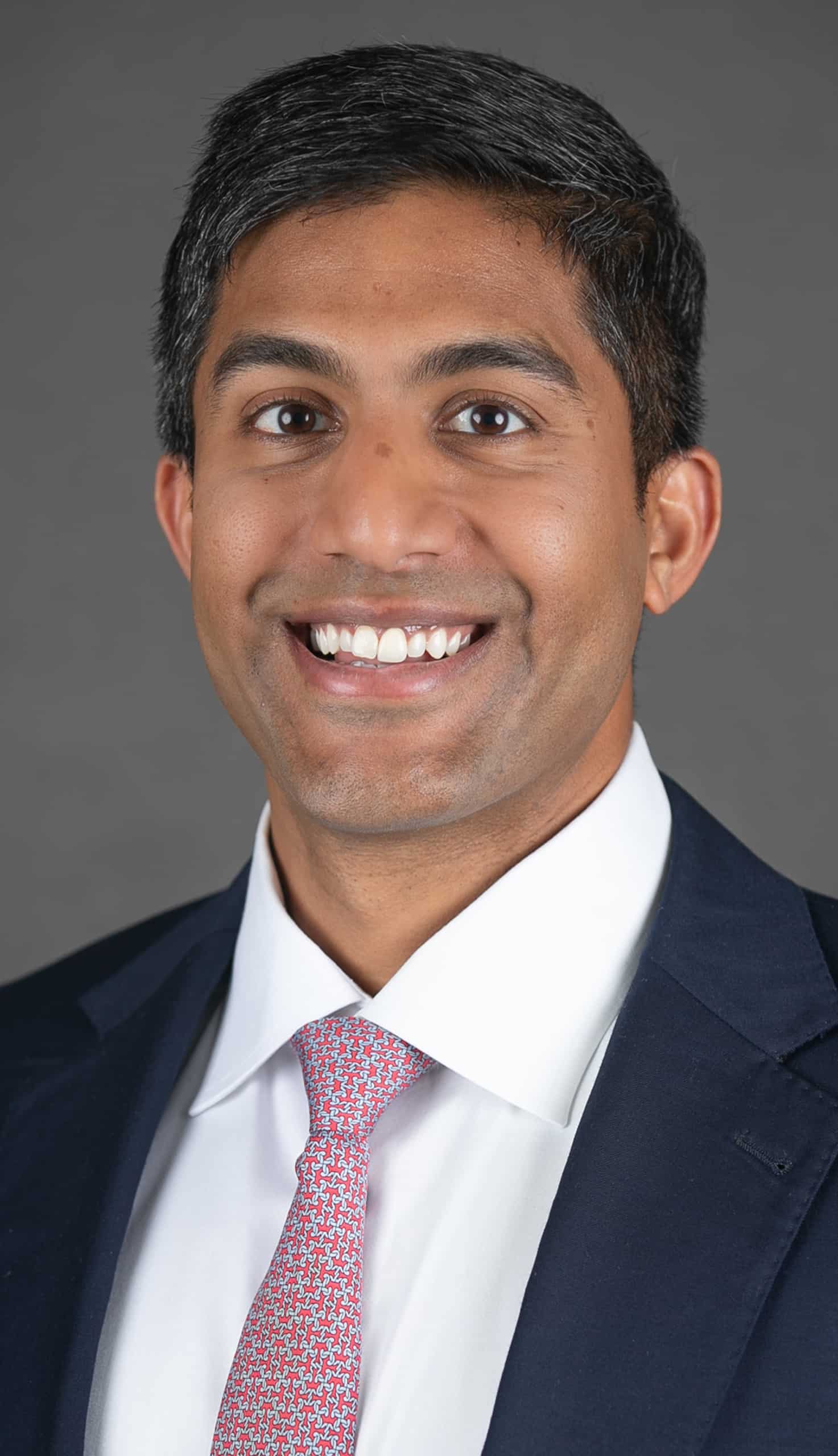 Bone and Joint Institute of Tennessee
3000 Edward Curd Lane
Franklin, TN 37067
Texas Tech University Health Sciences Center, El Paso, TX
University of California San Diego, San Diego, CA
Houston Methodist Hospital, Houston, TX
Preet Gurusamy, M.D. is an orthopaedic surgeon specializing in hip and knee replacement and robotic assisted procedures, and joined the Bone and Joint Institute of Tennessee in October 2023.
Originally from Keller, TX, Dr. Gurusamy received his B.A. in Neuroscience from Dartmouth College in New Hampshire, where he played rugby, and his medical degree from Texas Tech University Health Sciences Center in El Paso, TX. He completed his orthopaedic surgery residency at the University of California San Diego and completed his arthroplasty fellowship at Houston Methodist Hospital in Houston, TX. Dr. Gurusamy is a member of the American Association of Hip and Knee Surgeons (AAHKS), the American Academy of Orthopaedic Surgeons (AAOS), and is Board Eligible for the American Board of Orthopaedic Surgery (ABOS).
Dr. Gurusamy is the team physician for Fairview High School and he is excited to be a part of the Williamson County community. Outside of work, he enjoys hiking, cycling and spending time outdoors with his wife and two kids.