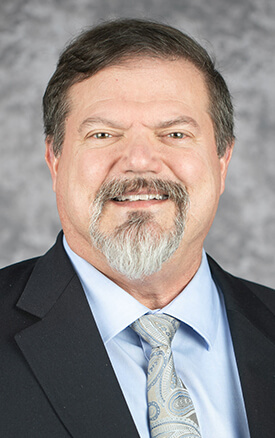 7216 Nolensville Road
Suite 200 Nolensville, TN 37135
University of Alabama School of Medicine, Birmingham, AL
Medical Center East, Birmingham, AL
NEW LOCATION: John Thompson, M.D. has moved his practice to our new location at 7216 Nolensville Road, Suite 200 in Nolensville, Tennessee.
John Thompson, M.D. is a board certified family medicine physician who is passionate about providing outstanding care for his patients.
Thompson completed his medical training at the University of Alabama Birmingham and completed his medical internship at William Beaumont Army Medical Center in El Paso, TX. He then completed a Family Medicine Residency at Medical Center East in Birmingham, AL.
Thompson served as a commissioned officer in the Medical Service Corps, U.S. Army Reserves from 1984 to 1988 and as an active duty commissioned officer from 1988 to 1993. He was awarded the Bronze Star from the U.S. Army in recognition of actions performed during Operation Desert Storm; the Army Commendation Medal in recognition of performance as a Battalion Flight Surgeon; and the Meritorious Service Medal in recognition of his service as chief of Ambulatory Care Services at Noble Army Hospital.
Dr. Thompson and his wife live in Williamson County. They are proud parents of four children and grandparents to one new grandchild.