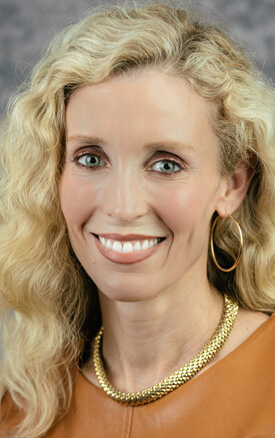 4323 Carothers Parkway
Suite 600 Franklin, TN 37067
Medical University of South Carolina, Charleston, SC
Baylor College of Medicine, Houston, TX
Vanderbilt University Medical Center, Nashville, TN
Internal Medicine, Gastroenterology
Elizabeth Lindsey, M.D., completed medical school at the Medical University of South Carolina and her medical internship and residency at Baylor College of Medicine. She completed a fellowship in gastroenterology at Vanderbilt University Medical Center where she subsequently stayed on staff as an assistant professor for 10 years.
Lindsey comes from a family full of physicians and said although she didn't immediately pursue medicine immediately after high school, she ultimately knew that was what she wanted to do.
"I scared my parents into thinking I was going to pursue marine biology there for a while," she said. "But after volunteering in several hospices around the country and in England as well as in several nursing homes, I knew I wanted to work with people. I did some research at New England Medical Center in Boston where I had great mentors – that's where my love of medicine really took off."
She said her favorite part of practicing medicine is getting to know her patients. "Most people can tell you something about their GI tract that is frustrating to them which oftentimes as a result affects their quality of life. Listening to my patients and then giving them advice about slight changes in their medicine, diet or other lifestyle modifications can make huge improvements in symptoms which is rewarding to my patients and to me."
Lindsey is currently accepting new patients and appointments can be made by calling 615-791-2330.