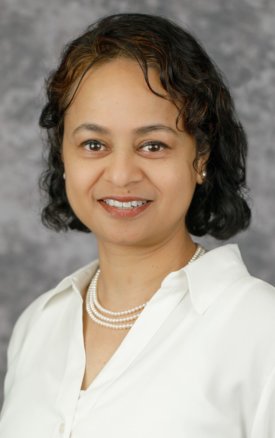 5073 Main Street
Suite 150 Spring Hill, TN 37174
Bangalore Medical College, Bangalore, India
William Beaumont Hospital, Royal Oak, Michigan
Anuradha Mann, M.D. is a primary care physician at Williamson Medical Group's Spring Hill clinic located at 5073 Main Street – Suite 150.
Schedule an Appointment & Release of Medical Records
Mann is board-certified in internal medicine. She received her Bachelor of Medicine and Bachelor of Surgery from Bangalore Medical College in Bangalore, India. She completed her internal medicine residency at William Beaumont Hospital at Royal Oak, Michigan.
A childhood injury sparked fascination instead of fear, leading Mann to pursue a medical career. After beginning her studies with an interest in cardiology, she was soon drawn to the all-encompassing field of internal medicine.
She and Gaylon Harris, M.D., are the primary physicians at the Spring Hill clinic. She joined WMG after more than 20 years in practice at another area healthcare facility, where she also worked alongside Harris.
"Spring Hill has exploded with growth in recent years, and while there are excellent healthcare specialties all around, there has been a lack of internists in the area to oversee continuity of care," said Mann. "I look forward to joining a smaller, patient-focused practice with an outstanding staff that go beyond the job description to take care of our patients."
Mann is involved in many organizations as both a volunteer and executive committee member, including the India Association of Nashville and the American Association of Physicians of Indian Origin, Tennessee Chapter.
Dr. Mann's office is located in the Williamson Medical Group Spring Hill clinic at 5073 Main Street – Suite 150. She is currently accepting new patients, and appointments can be made by calling (615) 791-2350.