Pharmacy Residency Program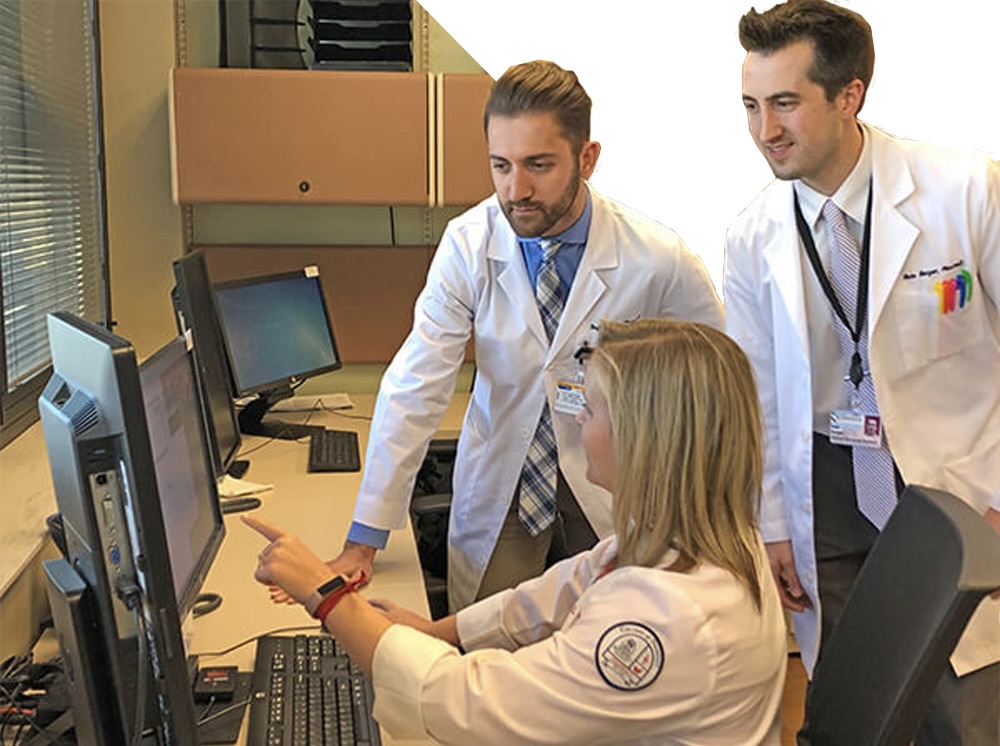 The PGY1 pharmacy residency program conducted by Williamson Medical Center in Franklin, TN is accredited by ASHP.
Williamson Medical Center is a 203-bed community hospital that provides comprehensive medical and surgical services and progressive pharmacy services. The Williamson Medical Center PGY1 pharmacy residency is a 12-month program designed to produce well-rounded practitioners. The residency offers varied practice experiences including internal medicine, antibiotic stewardship, critical care, pediatrics and neonatology, management and emergency medicine.
The purpose of Williamson Medical Center's residency program is to develop outstanding clinical practitioners with strong leadership skills who wish to pursue advanced-level practice in a hospital, pursue PGY2 residency training in a focused area of practice, and/or academia.
Mission, Vision and Values
The purpose of the American Society of Health-System Pharmacists (ASHP)-accredited PGY1 residency
PGY1 residency programs build upon Doctor of Pharmacy (PharmD) education and outcomes to develop pharmacist practitioners with knowledge, skills, and abilities as defined in the educational competency areas, goals, and objectives. Residents who successfully complete PGY1 residency programs will be skilled in diverse patient care, practice management, leadership, and education, and be prepared to provide patient care, seek board certification in pharmacotherapy (i.e., BCPS), and pursue advanced education and training opportunities including postgraduate year two (PGY2) residencies.
Vision
Williamson Medical Center strives to be the preferred provider of health care services to the residents of Williamson County, and the acute care center of excellence for the surrounding region.
Values
We will respect the needs and value the dignity of every individual, including our patients, employees, physicians, and our partners.
We will promote health and total well-being of all people by providing access to necessary health care services, regardless of ability to pay.
We will combine clinical expertise with human compassion.
We will create customer value through a commitment to deliver clinical quality, customer service, and cost efficiency in every service line we offer.
We will demonstrate integrity and stewardship to earn the trust and support of residents and employers within the community we serve.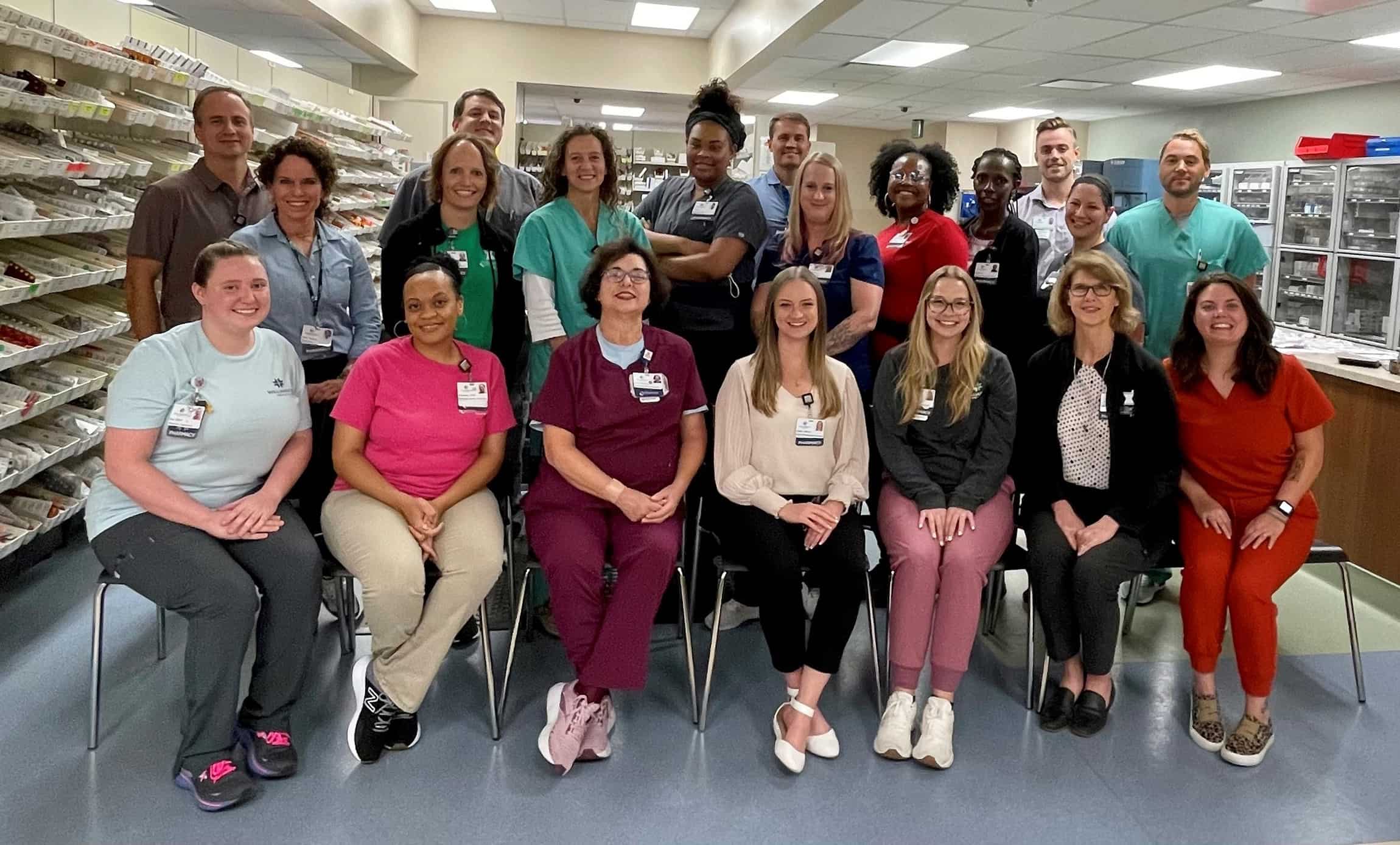 Program Description and Requirements
The PGY1 year is focused on establishing a core skill set necessary for pharmacists practicing in clinical and/or academic settings. Residents will be required to perform or participate in a number of activities throughout the year. These activities are designed to assure competency with the goals and objectives outlined by the ASHP residency accreditation standards. These requirements must be met to receive a certificate in the residency program.
| Core Rotations | Elective Rotations | Longitudinal Experiences |
| --- | --- | --- |
| Orientation | Cardiology | Leadership |
| Internal Medicine | Palliative Care | Service Commitment |
| Critical Care | Academia | Teaching Certificate |
| Antibiotic Stewardship | Informatics | Medication Safety |
| Pediatrics and Neonatology | Psychiatry | Residency Research Project |
| Management | Emergency Medicine | |
| Internal Medicine (precepting focus) | Critical Care II | |
| | Management II | |
Residents will participate in both formal and informal multidisciplinary education, student preceptorship, and preparation of projects for presentation. Committee involvement will sharpen communication and leadership skills. Service commitment (staffing requirement) is one weekend every third week. Residents will participate in didactic classroom activities and earn a teaching certificate from Belmont University College of Pharmacy. Upon completion of the residency program, residents are awarded a residency certificate.
Core and elective rotations occur on a monthly calendar averaging 4 weeks; a formal Orientation program will begin the last week of June or first week of July each calendar year. This orientation period is used to introduce incoming residents to Williamson Medical Center, the Department of Pharmacy, and to outline expectations for the residency year.
Service commitment is designed to ensure that residents gain experience and can function as a pharmacy generalist. In order to maintain competence in this role, residents are expected to attend Department of Pharmacy Staff Meetings and mandatory in-services.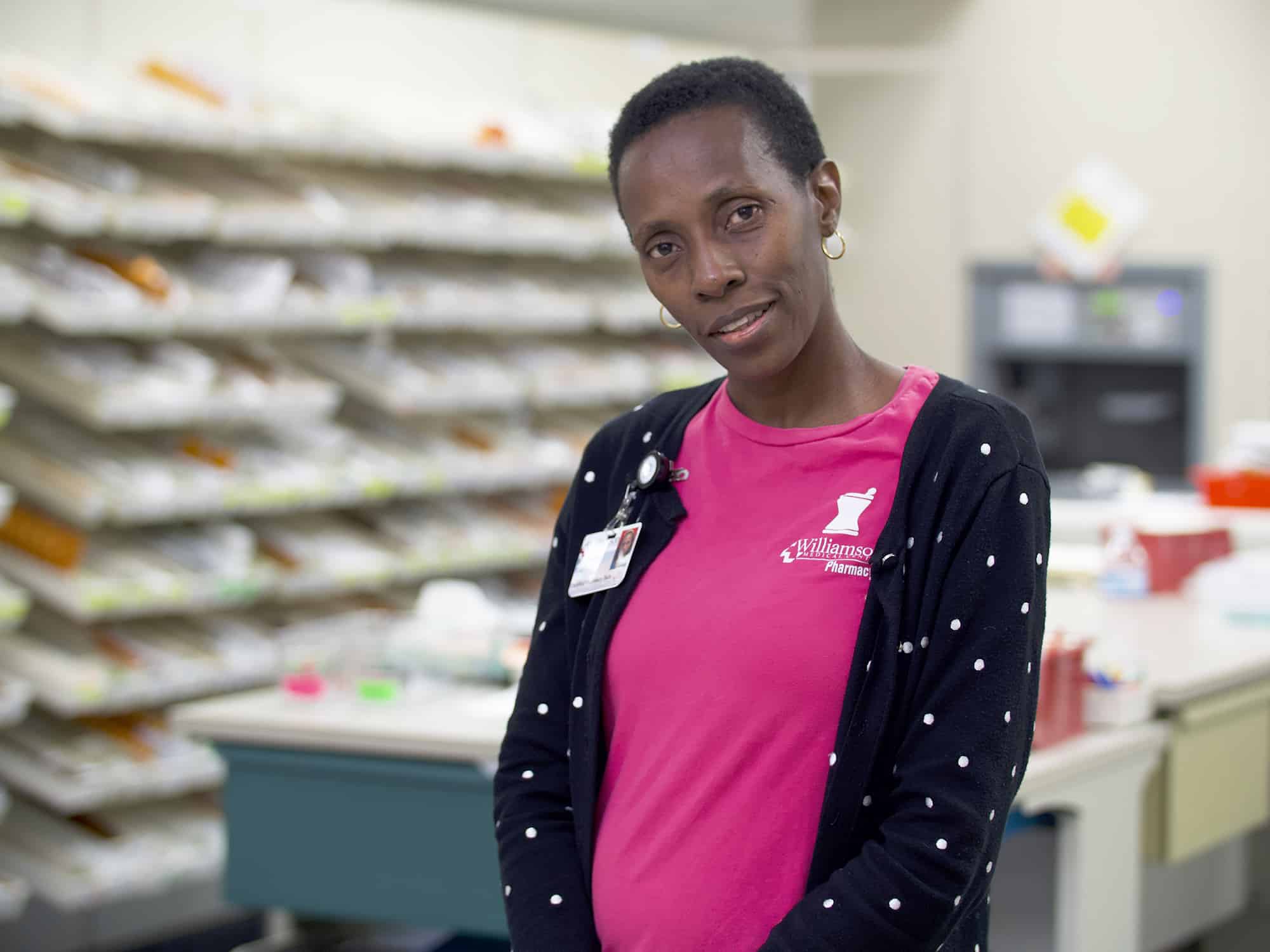 Required Attendance, Projects and Presentations
Basic Life Support, Advanced Cardiac Life Support, Pediatric Advanced Life Support
Code Response
Attendance at Pharmacy and Therapeutics Committee
Attendance at Medication Safety Committee roughly one half of the residency year
Attendance at Antibiotic Stewardship Administrative Committee based on learning experience
Attendance at Pharmacy/Nursing Council if presenting
Prepare and present four Journal Clubs
Complete five drug information questions
Prepare and present one Medication Use Evaluation
Prepare and present one Drug Monograph
Prepare and present a Continuing Education Seminar
Prepare and present lectures to Belmont College of Pharmacy students
Prepare and present Residency Research Project at ASHP Midyear and Southeastern Residency Conference
The Director of Pharmacy is responsible for all aspects of pharmacy operation, including the residency program. The director oversees the administration of the residency program along with the Residency Program Director (RPD) and directs the provision of pharmaceutical care services at the hospital.
The RPD is responsible for the operation of the residency experience. This includes responsibility for ensuring that the overall program goals and specific learning objectives are met, training schedules are maintained, appropriate preceptorship for each learning experience or training period is provided, and that resident evaluations are conducted routinely and based on pre-established learning objectives. The RPD assumes a leadership role in program administration and program recruitment activities.
Residents will work with preceptors within specific practice areas or areas of expertise; preceptors develop and guide the learning experiences to meet the residency program's goals and objectives, and with consideration of the resident's goals, interests and skills. The preceptor periodically reviews the resident's performance, with a final evaluation at the conclusion of the learning experience.
The research project preceptor will oversee the non-clinical aspects of the project and ensure that residents stay on pace to meet the projected timelines. The research project preceptor will review all tangible materials to ensure that all are complete (research proposal, protocol, IRB submission forms, posters submission, and manuscript) and are presented in a professional manner. The research project preceptor will be involved in statistics, critical revision of the manuscript and approval of the final manuscript (with the RPD). The research project preceptor will meet with the resident and complete all quarterly summative evaluations for the research learning experience.
The research project advisor will serve as the clinical lead for the resident research project. The resident will meet with the research project advisor initially to discuss project development, and as needed to keep the project on pace to meet the projected timelines. The research project advisor will be involved in development of the study concept, study design, statistics, data analysis and interpretation, critical revision of the manuscript, and approval of the final manuscript.
The Residency Advisory Committee (RAC), chaired by the RPD, will serve as a forum to discuss all matters associated with the operation of the program. The RAC strives to meet on a monthly basis, and as needed to address issues as they arise. Specific functions of the RAC include continuous evaluation of the curriculum, goals and objectives, quarterly evaluation of the residents' progress, evaluation and support of residency projects, and resident recruitment and selection. Guests may be invited as needed to advise the committee on clinical or operational issues relevant to residents.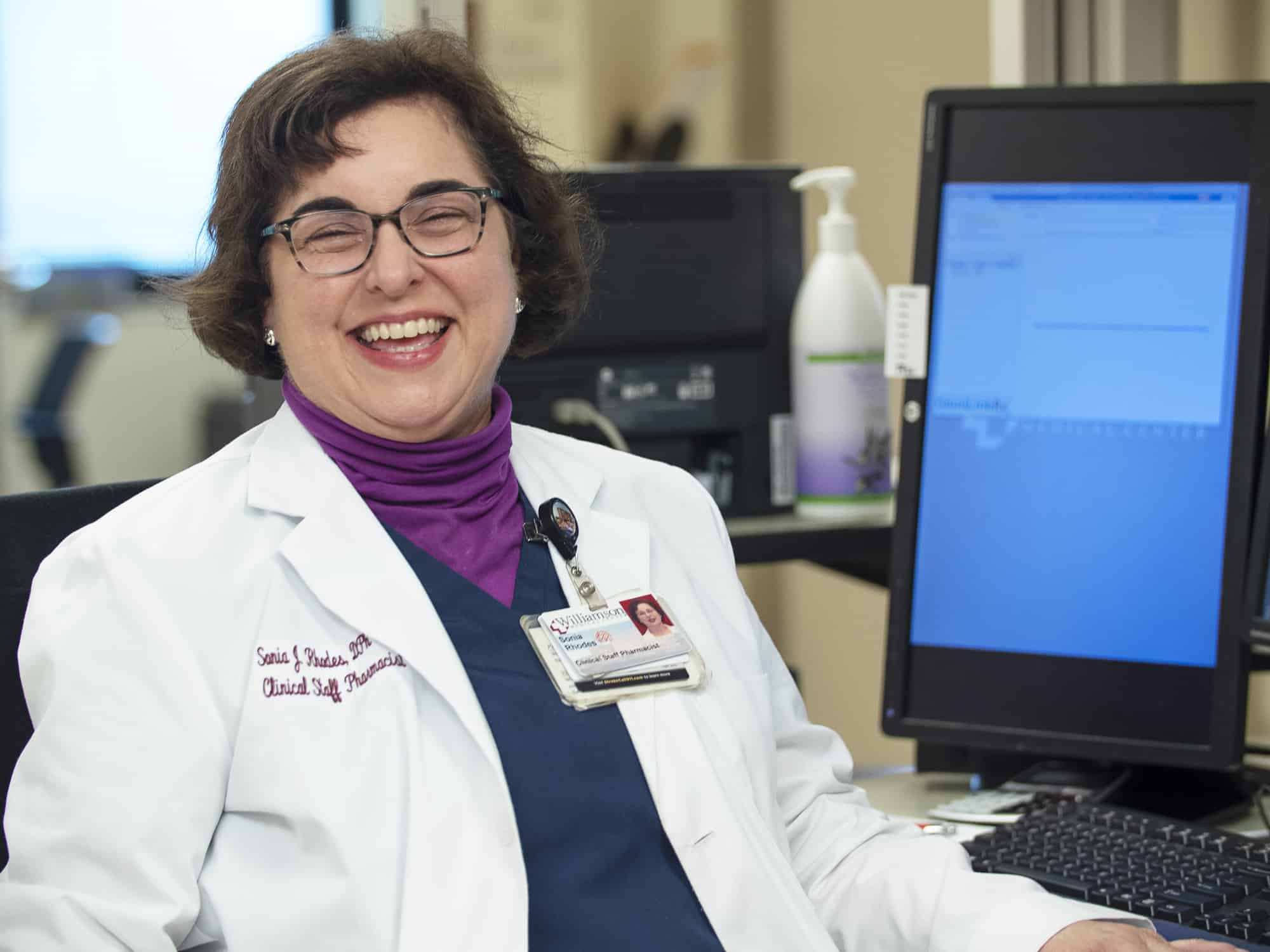 Our application process is facilitated by PhORCAS and the application deadline is generally in January. See PhORCAS website for the official deadline each year. An on-site or video conference interview and participation in the Residency Matching Program is required. We will contact qualified applicants to schedule an on-site or video conference interview after the application deadline.
Application materials must include
Application form
Letter of intent
Curriculum vitae
Official Pharmacy school transcript
Three letters of recommendation
We will be filling two residency positions annually. Tennessee licensure must be obtained by September 1.
Thank you for your interest in our residency program. We look forward to receiving your application.
Resident Stipend: $44,000
Educational Leave: BLS, ACLS, PALS training
Paid Time Off: WilliamsonRecruiting.MyBenefitsLibrary.com
Professional Leave: 6 days
Travel Allowance: Up to $2,000
Health Benefits: Medical, Dental, Vision
Free Parking
Pharmacy Residency Program
ASHP CODE: 54054
NMS CODE: 243813