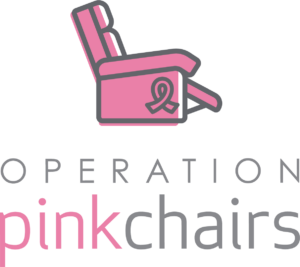 We understand there are many mental, emotional and physical challenges that accompany breast cancer. Post-surgery healing shouldn't be one of them! We'd like to partner with you in your recovery by offering a free 6-week reservation of a recliner so you can recover more comfortably while gaining your strength back after surgery.
We've removed the hassles for you. Just reserve your chair and it will be delivered, sanitized and placed wherever you would like in your home for 6 weeks.
Creating Operation Pink Chairs
After seeing her mother Amy's journey through breast cancer and recovery, Williamson County student Olivia Bratcher saw a need and found a sustainable solution as she works toward achieving her Girl Scout Gold Award.
Community partner Head Springs Depot, a Franklin, TN furniture store, is partnering with Olivia and the Williamson Health Foundation to store, sanitize and deliver recliner chairs for the complimentary 6-week program.
Heal, recover and regain your strength with more comfort and support by reserving your chair.
Williamson County resident Angie faced a double mastectomy with only a few weeks notice. In her recovery she was gifted a recliner that became a refuge and a nest, and her most comfortable place to be. That chair was passed around to more than 12 women, one of whom was Amy, Olivia's mother. When Amy wanted the chair after reconstruction it had already been promised to someone else, and that's when Olivia sparked the idea for Operation Pink Chairs.