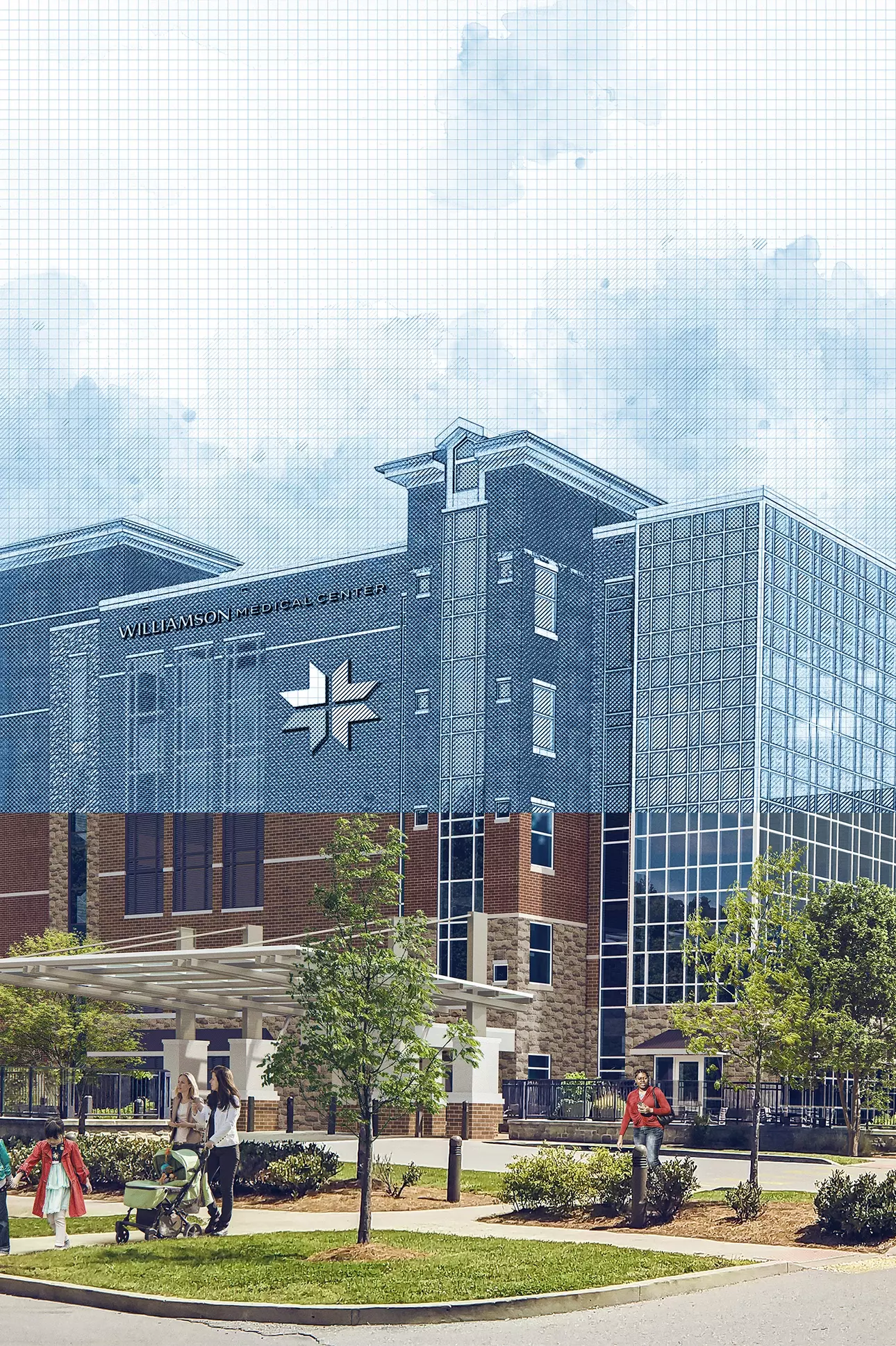 Our Williamson County neighbors deserve the best facilities available - let's give it to them.
Williamson Health is already a premier healthcare system providing high-quality care. As Williamson County and the surrounding region continue to grow, it's imperative that Williamson Health do the same. We are committed to providing the highest quality healthcare to the communities we serve, and these world-class additions and renovations will allow us to continue doing so for years to come.
This ambitious project will touch nearly every department of our flagship hospital, Williamson Medical Center, with improvements coming to Labor & Delivery, NICU, Surgery, Emergency Room, ICU and Cardiology.
The West Tower will add three floors above the Monroe Carell Jr. Children's Hospital Vanderbilt at Williamson Medical Center. The expansion includes observation beds, additional ICU rooms for critical care and step-down patients, larger medical/surgical patient rooms and confidential rooms.
Once the West Tower is complete, the main tower will undergo a full renovation to include larger patient rooms, private patient elevators and updated technology. We understand that hospital visits can be a family's most challenging times, and that's why each detail, from room size to furnishings, is chosen with patient and visitor comfort in mind.
Three new patient care floors
Six-story north wing
72 Medical/Surgical private inpatient beds
A 22-bed Observation Unit
35-bed Intensive Care Unit and large ICU public waiting area to replace the two 10-bed units in the Main Tower
Williamson Medical Center has been named one of America's best hospitals for obstetrics by the Women's Choice Awards for seven years in a row. The new and renovated labor and delivery spaces will better complement Williamson Health's award-winning obstetrics unit and family-centered approach. The brand new Neonatal Intensive Care Unit (NICU) allows for more beds and updated technology to care for high-risk patients and more privacy and comfort for their parents.
A new 11-bed postpartum unit and newborn nursery
A fully renovated and expanded Obstetrics (OB) Unit including Labor, Delivery and Recovery rooms (LDR)
An additional C-section room to total 3 operating rooms on the OB Unit
Neonatal intensive care unit (NICU) relocated to its own secure wing with 9 private bays
The emergency department is staffed with top-tier providers prepared to respond when emergencies happen. Williamson Health is ranked in the top 10% in the nation, region and state for heart attack treatment and has received awards for heart care, patient safety and patient experience. Whether you are in need of broken bone treatment or heart treatment, the renovation and expansion of the ER allows Williamson Health to continue meeting the standard of excellence you deserve.
New Adult ER entrance and expanded waiting room featuring new registration desk and private stations
2 new triage rooms
10 new exam rooms
Full renovation to the existing ER including the addition of a secure 8-bed pod for patients requiring additional privacy and/or security for all types of emergency and/or behavioral health needs
Private family gathering room
Outdoor healing garden courtyard
Total capacity of the adult ER increases from 28 to 43 beds
The Heart Center will allow our cardiologists to perform advanced life-saving cardiac care right here at Williamson Medical Center. Included in the Heart Center is an Electrophysiology (EP) Lab, where our expert cardiologists will insert pacemakers, implant cardiac defibrillators, perform cardiac ablations, and carry out other interventional cardiac procedures in a state-of-the-art sterile environment.
1 new state-of-the-art Electrophysiology (EP) Lab
2 Cardiac Catheterization Labs
Pre- and post-procedure holding area

Phillip J. Mazzuca, D.Sc., FACHE
Chief Executive Officer
"Our mission is simple: to provide high-quality, compassionate care to the communities we serve. This project reaffirms that commitment to meet not only current but also future healthcare needs of our growing community, which we will achieve through broadening and enhancing our physical plant while also offering even greater access to higher acuity services."
Cal Turner, Jr.
Philanthropist
"Throughout our lives, we are all on a journey home. And help along the way is what we should all give to each other. "More For You Close to Home" — I want Williamson Health to deliver on that promise. And I intend to support financially because I believe you will deliver on that promise."

Vicki McNamara
Campaign Co-Chair
"I am so proud to play a small part in bringing Williamson Health's top-tier care to even more people for decades to come. This opportunity is a testament to the dedication of both Williamson Health and the community to continually raising the bar, never settling for less than the best."
"You don't realize how much you lean on your local hospital…It's really nice to have something where you can roll in there and people look after you at the highest level."
Caroline Bryan, Campaign Co-Chair
Luke Bryan, Honorary Co-Chair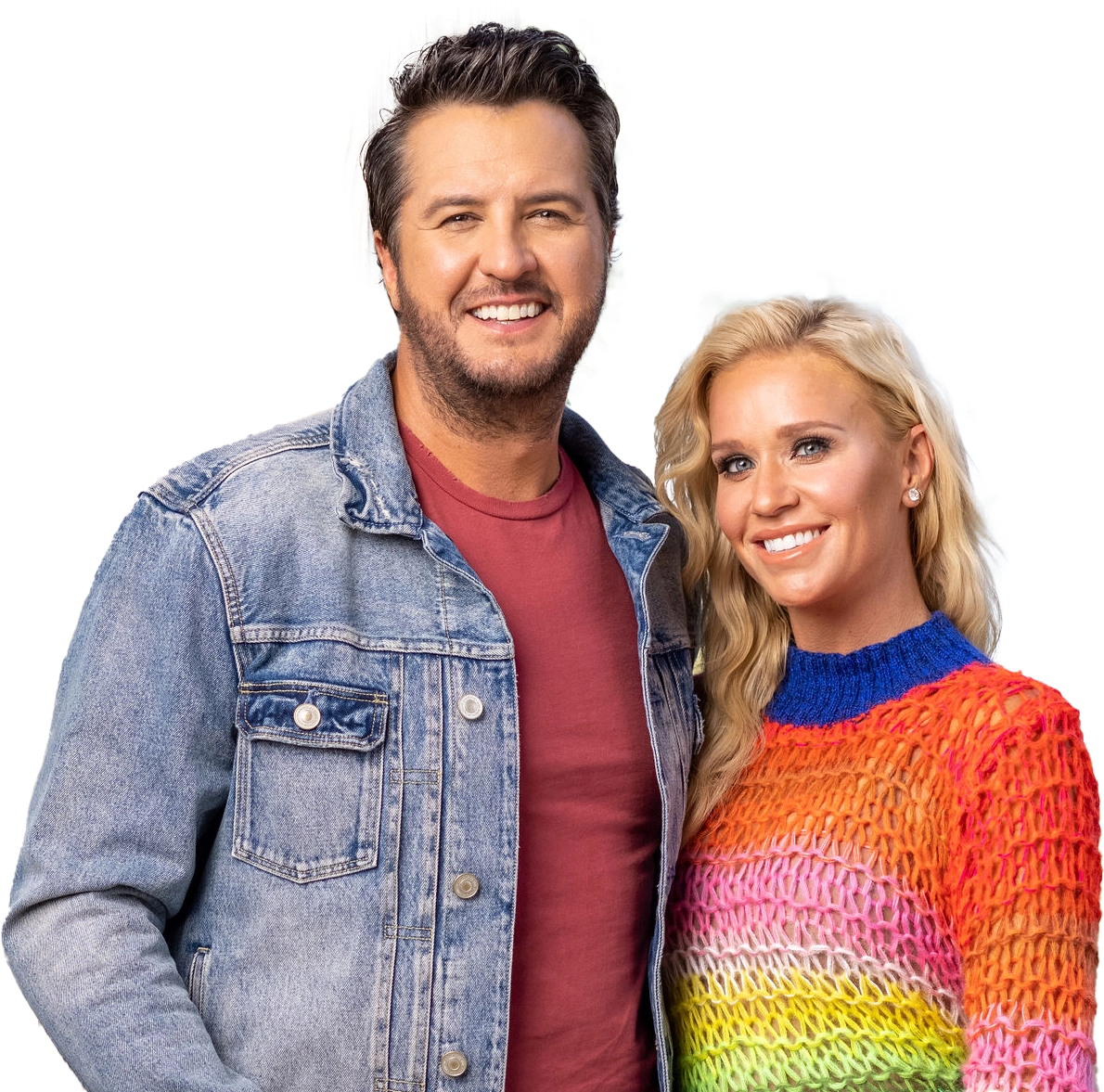 Ready to invest in the next chapter of Williamson County? Here is how you can join us:
Remember Williamson Health in your will
Take advantage of tax benefits through:

Donor Advised Fund
Gifting highly appreciated securities
Gifting out of your IRA
Hold a company-wide fundraiser
Match employee donations
Mail your donation to:
Williamson Health Foundation
4321 Carothers Parkway, Suite 604
Franklin, TN 37067
Pledge to match general donations given within specified parameters (i.e. on a specific day up to a specified dollar amount).
Honor a loved one or celebrate their memory by making a donation in their name.
Donate the same amount each month or year (pledges can be made over 5 years)
Give an initial lump sum
Make a balloon payment at the end
To learn more about naming and recognition opportunities, please contact Leigh Williams with the Williamson Health Foundation:
lewilliams@williamsonhealth.org
615-435-5158
Help us meet the needs of Williamson County
When you give toward this groundbreaking project, you're ensuring that you and your neighbors have the absolute best care available, right in your own backyard.