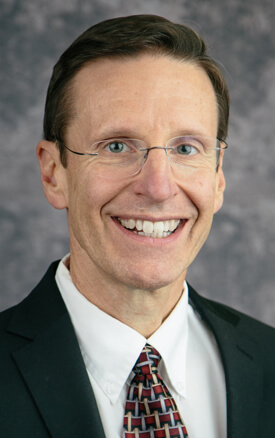 1950 Downs Blvd.
Suite 102 Franklin, TN 37064
Wright State University Boonshoft School of Medicine, Dayton, OH
St. Elizabeth Medical Center, Dayton, OH
Kenneth Dodge, M.D., has been in private practice in Franklin, Tenn., for nearly 30 years. Hailing from Centerville, Ohio, Dodge attended Ohio State University for his undergraduate degree, before attending medical school at Wright State University School of Medicine in Dayton, Ohio. Dodge continued his education by completing his family practice residency at St. Elizabeth Medical Center, also in Dayton.
Dodge says he considers the type of family medicine he practices is traditional with a psycho-social medicine component.
"My knowledge of medicine is solid, but my knowledge of people is one of my strongest suits," he says. "People will tell you the answer to their problems if you just be quiet enough to listen. I have made a career out of listening."
He is board certified in family medicine and enjoys church activities, racquetball, reading, bicycling, camping and horseback riding.