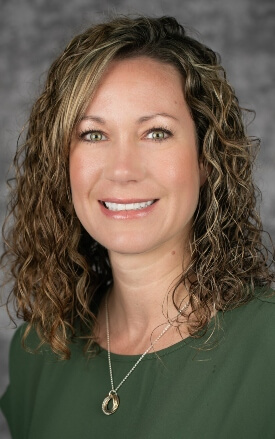 Courtney Foley MSPAS, PA-C
1106 Elliston Way
Suite 101 Thompson's Station, TN 37179
South University, Savannah Georgia
Physician Assistant-Certified (PA-C) Designation from the The National Commission on Certification of Physician Assistants (NCCPA)

Courtney Foley is a physician assistant (PA) at Williamson Medical Group practicing family medicine. She joined Scott Lieberman, M.D., at the Tollgate location in Thompson's Station in May 2020.
Foley holds a Master of Science in Physician Assistant Studies from South University in Savannah, Georgia, and a Bachelor of Science from Wofford College in Spartanburg, South Carolina. She joins Williamson Medical Group from her previous PA position at Atrium Health in Lincolnton, North Carolina.
For a period of time at Atrium Health, Foley was the sole female provider in the practice. She worked on a committee to improve efficiency among providers to increase access and improve high-quality patient-centered care by developing care teams.
"Over the past ten years at my former practice, I developed very special relationships with patients," said Foley. "I am looking forward to developing the same relationships here, taking care of patients and helping them become healthier individuals."
With a goal to practice medicine from a young age, Foley shadowed the PA role at the advice of her pediatrician. While her passion lies in treating patients, she values process efficiency to ensure her patients receive personalized care.
Originally from North Carolina, Foley now resides in Williamson County with her husband Dave and her two children, ages two and four. Together, they look forward to exploring hiking trails and cheering on local teams.
The Tollgate office is located at 1106 Ellison Way in Thompson's Station. Appointments can be made by calling 615-791-8581.